The main attention of enterprises and/or entrepreneur inside lies naturally always on the entrepreneurial success. But here too, the company's actions should always be in harmony with the environment in order to leave a good ecological footprint.
The environmental compatibility factor of companies is becoming increasingly important in many respects, be it for customers, consumers, employees or shareholders.
Many companies therefore try to polish up their green image with company events, communicate their values and sharpen their brand profile internally and externally.
For years, therefore, we ourselves, like millions of other employees, have participated in questionable employee events that have only been provisionally developed and not really noticed by other departments and the public. But why is that?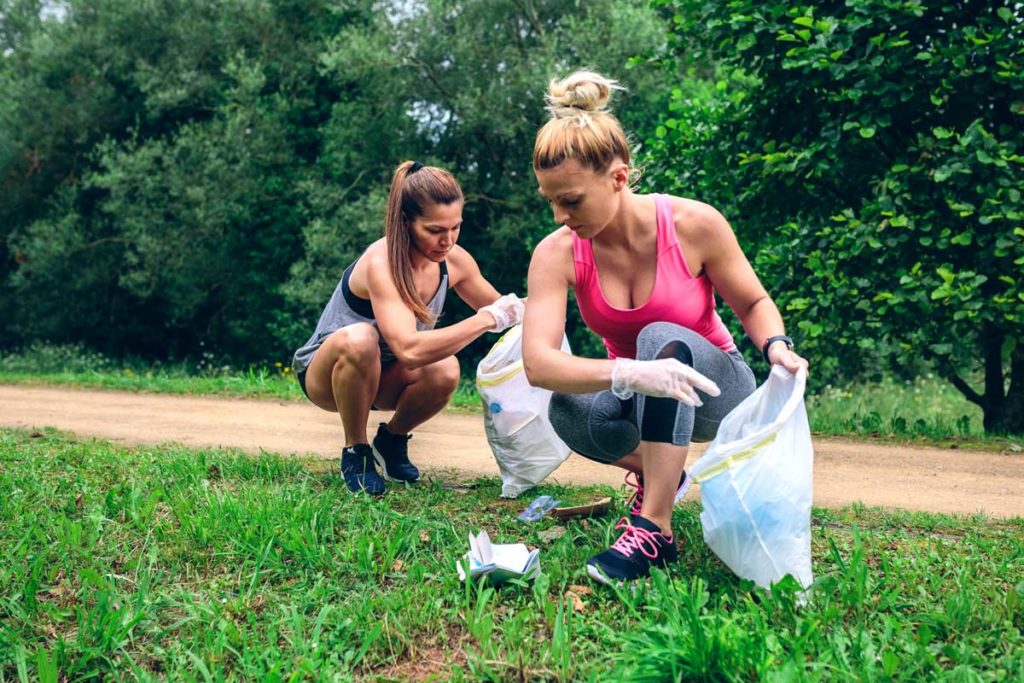 Most employee events have no reach at all. They half-heartedly serve team building and at the same time somehow public relations. Very few of these actions have a news value and so the information about them remains internal to the company. A few pictures are shared on the intranet and at very big events a PR article might be published in the in-house blog. What's missing are the rousing images and the emotions. It lacks the feeling to have achieved something as a team, to be proud of something and to want to share it with the world.
Also, the typical incentives at these events, like a bottle of champagne, are not what an employee longs for who wants to do something meaningful with added value for the environment.
Do something good and tell about it!
During the development of our waste collection app sweepAR we have been working on how companies and their employees can be optimally integrated into our free app in order to generate the greatest added value for the company, the employees and the environment.
With sweepAR we offer companies a platform to get involved socially, to implement team events that really have an impact, and to organize the employees for these events in a group. Through networking with social media, your company can also generate reach through a global viral trend.
As a company you can easily create your own events or groups for your employees. You can easily post an invitation link for these groups on the intranet or send it by email. All your employees have to do is download our free garbage collection app and follow this invitation link.
In our app, employees have the ability to track their garbage collection successes in full privacy compliance and directly share them in Instagram, Facebook, WhatsApp or even Snapchat. So they report about your company event and motivate more people to collect garbage at the same time.
With Sweepar you as a company can also turn your cleaning event into a competition and reward particularly hard-working employees with incentives or raffle prizes among all participants. But remember, someone who does something good for the environment is more interested in sustainable incentives. You can find ideas for exciting and environmentally friendly incentives that really inspire in our blog.